JapanSession: Dick Stegewerns
Public guest lecture on the history of Japanese cinema by Dick Stegewerns, Department of Culture Studies and Oriental Languages, University of Oslo.
An Overview of Japanese Cinema
&
Japanese Film as a Source for Research on Modern Japan

This lecture will give an introduction to what is now exactly 120 years of Japanese cinema. The emphasis will be on special characteristics of the Japanese film industry, such as the theatrical nature of its roots and early (silent) history, its use for government (war) propaganda, the belated rise of independent cinema, the erotic format of political cinema, etc. These features link to retrospectives which the lecturer has curated at the Danish Film Institute, and the weekend before this lecture will mark the start of a program on Japanese cinema of the 1930s at the DFI's Cinemateket.
The second part of the lecture will deal with the use of film as a source for research into modern and contemporary Japan. Dr. Stegewerns will give examples of his use of film in his research projects on Japanese views of the outside world, on collective war memories, and on the visualization of Japanese history.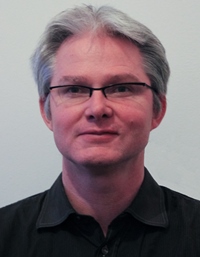 Dick Stegewerns is Associate Professor at the University of Oslo and Visiting Professor at Nichibunken, Kyoto. He teaches courses on modern Japanese history, international relations, politics, society, culture, and film. At present he conducts research projects on postwar Japanese war films, a century of democracy in Japan, the visualisation of Japanese history in film, manga and anime, the discourse on the dichotomy of Eastern and Western civilization (Tōzai bunmeiron), the Japanese film director Naruse Mikio, and a global modern history of the Japanese fermented drink sake. His main publications are Nationalism and Internationalism in Imperial Japan (2003), Adjusting to the New World – Japanese Opinion Leaders of the Taishō Generation and the Outside World (2007, Japanese translation 2018) and Yoshida Kijū – 50 Years of Avant-Garde Filmmaking in Postwar Japan (2010). He is also active in introducing some of his interests in Japan to Europe, in the form of film retrospectives, concert tours, and pure sake tastings.
The lecture is part of JapanSessions, a lecture series funded by the Scandinavia-Japan Sasakawa Foundation.