Asian Dynamics Initiative > Activities > Calendar > The Jungle and the Sac...
The Jungle and the Sacred Grove: The Politics of World Heritage in Okinawa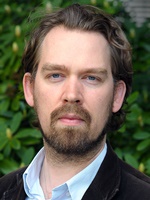 ADI and NIAS are pleased to invite you to a talk over lunch by Aike P. Rots, Associate Professor in Contemporary Japan Studies at the Department of Culture Studies and Oriental Languages, University of Oslo.
Abstract will follow ...
Feel free to bring your own lunch. There will be coffee/tea.