Video podcast

Watch some of the highlights from the 5th international ADI conference "Growth: Critical perspectives from Asia" 13-14 June 2013.
Opening speeches by Prorector Thomas Bjørnholm and Minister for Business and Growth Annette Vilhelmsen
Keynote lectures by Professor Edward Farmer and Professor Danny Quah
Panel debate with Danny Quah, Jørgen Ørstrøm Møller and Carl Johan Dalgaard
ADI funding 2014
ADI invites researchers employed at the Faculty of Humanities or the Faculty of Social Sciences, UCPH, to submit applications for financial support for Asia related activities in 2014. Submission deadline is 28 January 2014.
New profile magazine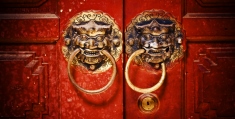 Our brand new magazine Profile/Asian Dynamics will give you a flavour of the wide range of research on Asia currently taking place at the University of Copenhagen.

Read more about the articles and the scholars here.
You can also check out the proflie magazine on China and UCPH: Profile Magazine China
Sino-Danish Centre
SDC is a university in Beijing established by the eight Danish universities and China's UCAS. Read about its programmes here.