Asia brown bag talk: Sarah Swider
Building China: informal and precarious workers in China's construction industry
by Sarah Swider, Associate Professor at the Department of Sociology
This talk challenges the dominant narrative of China's economic success by bringing informal workers out of the shadows and demonstrating their important role in China's economic growth and development. It also provides a close look at precarious, informal workers who make up a significant portion of China's new working class. The diversity of working conditions, labor markets and experiences of life in the cities among these workers are presented and then used to (re) theorize the concept of employment relationship. I argue that we should be using a broader concept, such as "employment configuration," to encompass the diverse work arrangements found among informal and precarious workers.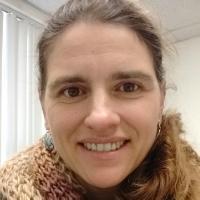 Sarah Swider joined the Dept. of Sociology and ADI earlier this year.  Her research interests include: labor and labor movements, globalization, development, urban studies, migration, and Asian Studies. 
Feel free to bring your own lunch. There will be coffee/tea.