Zen and the art of magic, amulets and funerals
- introduction to Japanese religion past and present

Public talk by Jørn Borup, Aarhus University.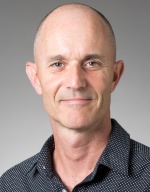 Japanese religion is Zen meditation in mountain monasteries. But it is also funeral business and folk religious rituals, ancient mythologies, nationalistic Shinto and post-3/11 green Buddhism. The lecture will give an overall introduction to some of the many facets of Japanese religiosity, including the crises of contemporary secularization.
Jørn Borup is Associate Professor and Head of Department of the Study of Religion, at the School of Culture and Society, Aarhus University.
All are welcome!
The lecture is part of JapanSessions, a lecture series funded by the Scandinavia-Japan Sasakawa Foundation. 

For students
The texts for the lecture are from the book Japansk religion. The book can be purchased on the day of the lecture for DKK 150 if ordered beforehand (with reference to the lecture) directly from the publisher (info@forlagetunivers.dk).