Why do K-pop fans hate Psy's 'Gangnam Style'?
Korean Studies Seminar with Keith Howard, Professor, SOAS, University of London
In 2012, 'Gangnam Style' occasioned large flash mobs, three of the early ones taking place in Pasadena, Times Square in New York, and Sydney, Australia. Today, Psy, the singer of 'Gangnam Style', is regularly talked about as having brought K-pop to the world beyond East and Southeast Asia, and Korean tourism chiefs are actively planning a Korean Wave street in Gangnam, the district of Seoul lampooned by the song.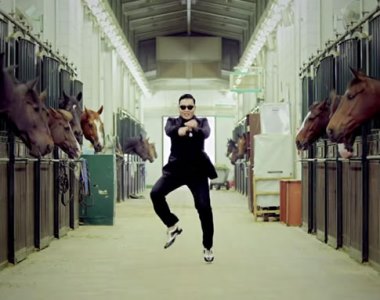 But, 'Gangnam Style' has proved challenging to K-pop fans, who have resisted its gender stereotyping, its comic framing, and its simple dance moves that subsume the aesthetics of movement under a sequence of locations and action vignettes. At the same time, foreign success has given the song, and its singer, legitimacy in Korea — so much so that, despite lyrics and video images that critique modern urban life and caricature the misogynistic failures of its protagonist, Psy headlined the inauguration celebrations of Korea's incoming president, Park Geun-hye, in February 2013. This paper explores the song, its reception and critique by fans and others, and notes how, in an ultimate paradox that reflects the age of social media and the individualization of consumerism, the parodies the song spawned across the globe enabled Koreans to celebrate its success while ignoring its message.
Bio
Professor Keith Howard is Professor of Music at SOAS, University of London. Formerly Professor and Associate Dean at the University of Sydney, and has held visiting professorships at Monash University, Ewha Women's University and Hanguk University of Foreign Studies. He has written or edited 20 books, including SamulNori: Korean Percussion for a Contemporary World (2015), Music as Intangible Cultural Heritage: Policy, Ideology and Practice in the Preservation of East Asian Traditions (2012,) Singing the Kyrgyz Manas (with Saparbek Kasmambetov, 2011), and Korean Pop Music: Riding the Wave (2006). Over the last 30 years, he has published more than 150 academic articles and 180 book/music reviews, as well as writing for many newspapers and journals including The Times, The Telegraph, Times Education Supplement, Korea Herald, Korea Times, Readers Digest, Koreana, and Morning Calm. He has been a regular broadcaster on Korean affairs for BBC, ITV, Sky, NBC and others.
Friday 10th March  2017
Time: 17:00-19:00
Room: 23.0.49
Location: University of Copenhagen, Karen Blixens Plads 8,
Free entry, all welcome.