China Talks: Dr. Shen Yifei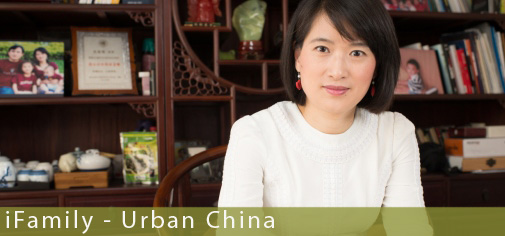 The iFamily: Self, Family and State in the Risk Society
Departing from the theory of individualization, risk society and methodological individualism, the talk will explore the concept of "iFamily" in today's urban China. The concept emphasizes the identity of the individual upon which the family is constructed. It is generally acknowledged that the modernization process has given rise to the nuclearization of the family with emphasis on emotional functions and on conjugal rather than intergenerational (parent-child) ties.
However, the claim in this talk is that the intergenerational relationship is closer than before. Based on textual and empirical analysis of 46 families in Shanghai, the talk aims to show that the conventional classification scheme of families (nuclear/stem/joint families) has led to "zombie" categories that are far from reality and lack transformative capabilities. The talk explores why intergenerational relations are closer in today's urban China in line with the intersections of the self, family and state.
Time and Place
Time: Monday, 25 August, 14.15-16.00
Venue: CSS, Building 35, room 35.0.12
(walk through building 4, or enter via Gammeltoftsgade).
Bio
Yifei Shen is an associate professor in the Department of Sociology, Fudan University, Shanghai, China. She received her PhD in sociology from Fudan University. Her books include (in Chinese and English) Constructed Women: Contemporary Theory on Gender (2005); Gender Mainstreaming in Chinese Policy: Political Participation, Legal Status and Social Security (2008); and iFamily: the Individual Family and State in the Process of Modernity in Urban China (2013). Her research interests include gender, family and NGOs.
Professional Affiliations
2013.9- The Centre for Family Studies, Director
2007.9- The Socio-cultural Anthropology Research Center, Deputy Director
2011.10- Women/ Gender Studies and Training Institute, Director of Research Projects
2003.5- The Institute for Research on Gender and Development, Fudan University, Deputy Secretary General
All are welcome.
CSS Campus Map
The Faculty of Social Sciences is located at the Centre for Health and Society (CSS).