Asia and Africa in Transition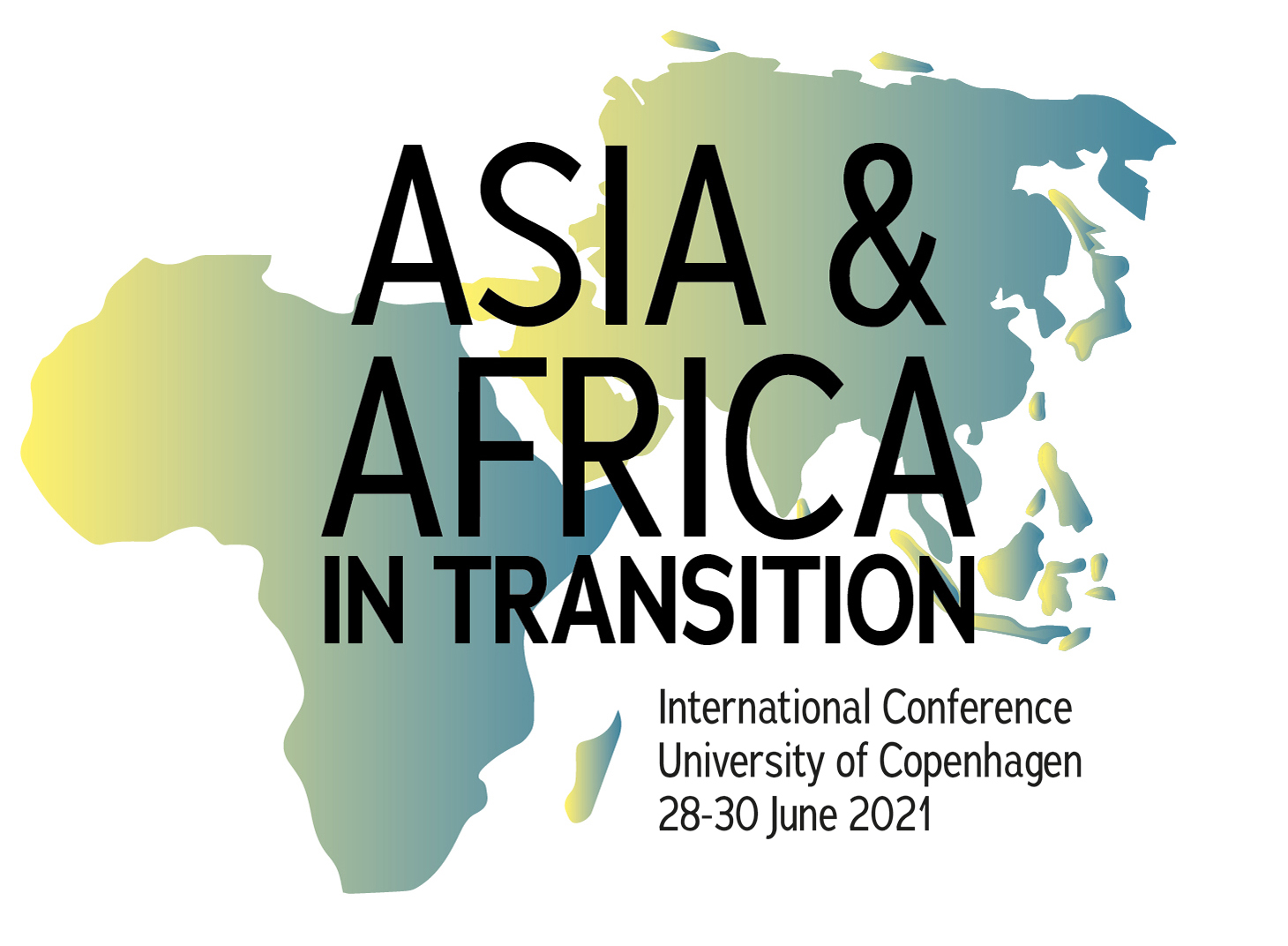 In 2021, the annual ADI conference and the annual NNC conference will join forces with a number of globally oriented networks and centres at the University of Copenhagen.
The organisers are:
Asian Dynamics Initiative
NIAS – Nordic Institute of Asian Studies
School of Global Health
Sustainability Science Centre
ThinkChina
UCPH Global Development
About the conference
Asia and Africa, with a population of 4.6 billion and 1.3 billion respectively, represent about 80 percent of the world's population. Major changes have taken place both within and between the two continents in areas ranging from economic development, trade, health care, demography and climate to politics and entertainment, with impacts that reach out in many cases across the globe. The conference will focus on the multiple forms of linkages occurring between Asia and Africa in an increasingly multi-polar world. It will feature keynote speeches and a range of panels and roundtables across disciplines, temporalities and themes in the study of Asian and African dynamics.
Given the uncertainty ahead, we are planning for a hybrid conference with online and face to face options. 
Keynote speakers
Ching Kwan Lee, Professor of Sociology at the University of California, Los Angeles
Jonathan Rigg, Professor and Chair in Human Geography at the University of Bristol
Reiner Klingholz, Former Director of Berlin Institute for Population and Development
Visit the conference website for more information.