Asian Dynamics Initiative > Activities > Calendar > Cancelled - Enchanted ...
Cancelled - Enchanted Geography: India in the West African Popular Imagination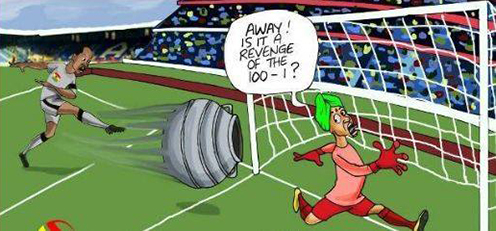 CANCELLED
Open lecture with David Kofi Amponsah, Department of Africana Studies, Univeristy of Pennsylvania

Discussant: Dr. Ravinder Kaur, Associate Professor at Centre of Global South Asian Studies, University of Copenhagen

For many nineteenth and early twentieth century West Africans, India remained a distant geography, and its people, an almost unknown population. Most scholarships on Africa and India has almost exclusively focused on the East and South African Indian Ocean complex, and few take seriously the religious and cultural interplay between Africans and Indians. In this lecture, Amponsah takes us beyond the Indian Ocean and missionary purviews by examining the West African encounter with India. He charts the processes by which Nigerians and Ghanaians came to construct India as the repository of the most powerful magic, deities, and spirits from the early twentieth-century to contemporary times. Drawing from archival sources, oral history, religio-magical texts, biographies, pamphlets, films, visual culture, and interviews, He argues that a nexus of historical factors and an indigenous epistemology that privileges distance in the search for potent spiritual resources combined to produce this idea of India.
David Kofi Amponsah is Presidential Assistant Professor of Africana Studies at the University of Pennsylvania. He received his PhD from Harvard University in 2015 where he specialized in African Religious History. He has published on Christian slavery, and statecraft and shrines in colonial Ghana.