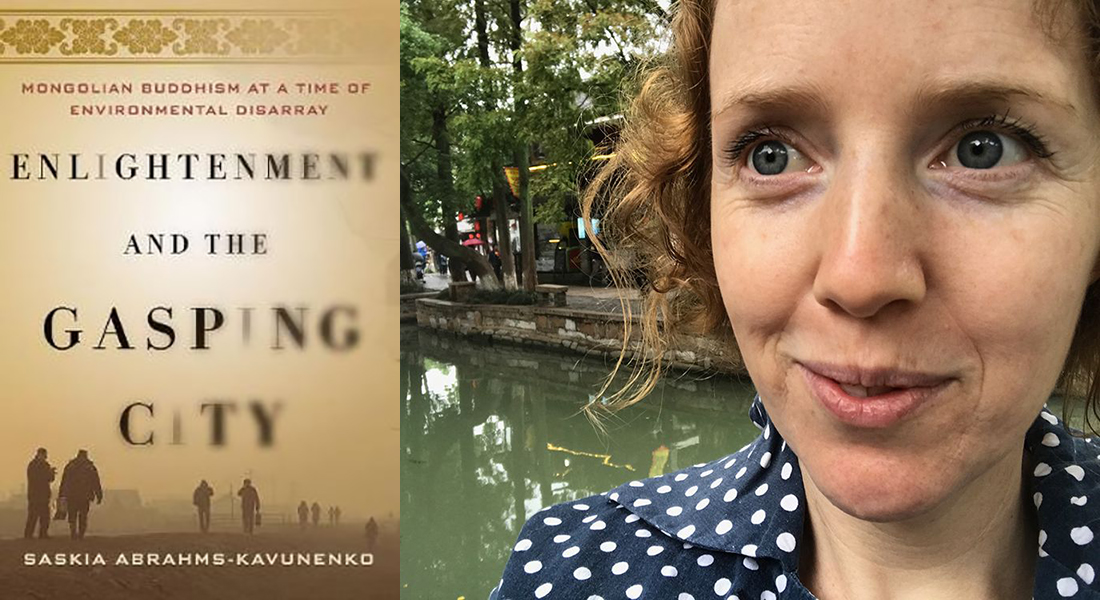 Enlightenment and the Gasping City: Pollution, Purification and Buddhism in Postsocialist Mongolia
Join us for a lunch talk by Saskia Abrahms-Kavunenko, Center for Contemporary Buddhist Studies at the Department of Cross-Cultural and Regional Studies.
Abstract
In Mongolia's capital city, Ulaanbaatar, the murky and obscuring nature of the city's chronic air pollution is a physical constant of the long winter months. Air pollution intimately influences urban lives in Ulaanbaatar, not only through the bodies that breathe the particulate saturated air, but also through religious practices and the city's psychological underpinnings. Air pollution marks the boundary between what is considered to be the physical and the immaterial. It insinuates itself into all parts of the city, yet ultimately eludes capture and control. It is precisely this lack of clarity, its ambiguity or fuzziness, which makes pollution resonate powerfully within the minds of Ulaanbaatar's residents. As the dirty air blocks access to breath and light in the city, air pollution is believed to reflect broader cosmological, economic and moral obscurations. This talk will investigate how the desire for purification and light in Ulaanbaatar relate to contemporary Mongolian religious practices.
Bio
Dr Saskia Abrahms-Kavunenko is an anthropologist and the author of Enlightenment and the Gasping City. She has published on the topics of Buddhism, shamanism, postsocialism, economic anthropology, global warming and pollution, and materiality in Mongolia and India. Dr Abrahms-Kavunenko is dedicated to the role of anthropologist as co-communicator and collaborative agent. Her work is situated at intersections between environmental changes and cultural praxis, in multi-scalar and trans-species contexts. She has held research positions at the Max Planck Institute for Anthropology, New York University Shanghai, the Max Weber Center for Advanced Cultural and Social Studies at the University of Erfurt and the Institute for Advanced Studies at the University of Edinburgh. She is currently a Marie Skłodowska-Curie Fellow within the Center for Contemporary Buddhist Studies at the Department of Cross-Cultural and Regional Studies at the University of Copenhagen and is the co-founder of Cenote a travelling multi-disciplinary residency program.
All are welcome. Feel free to bring your own lunch. 
South Campus