Future Forward: The Rise and Fall of a Thai Political Party
By Duncan McCargo and Anyarat Chattharakul
Book Launch and discussion
Monday, 16 November 2020 at 13:30 (CET)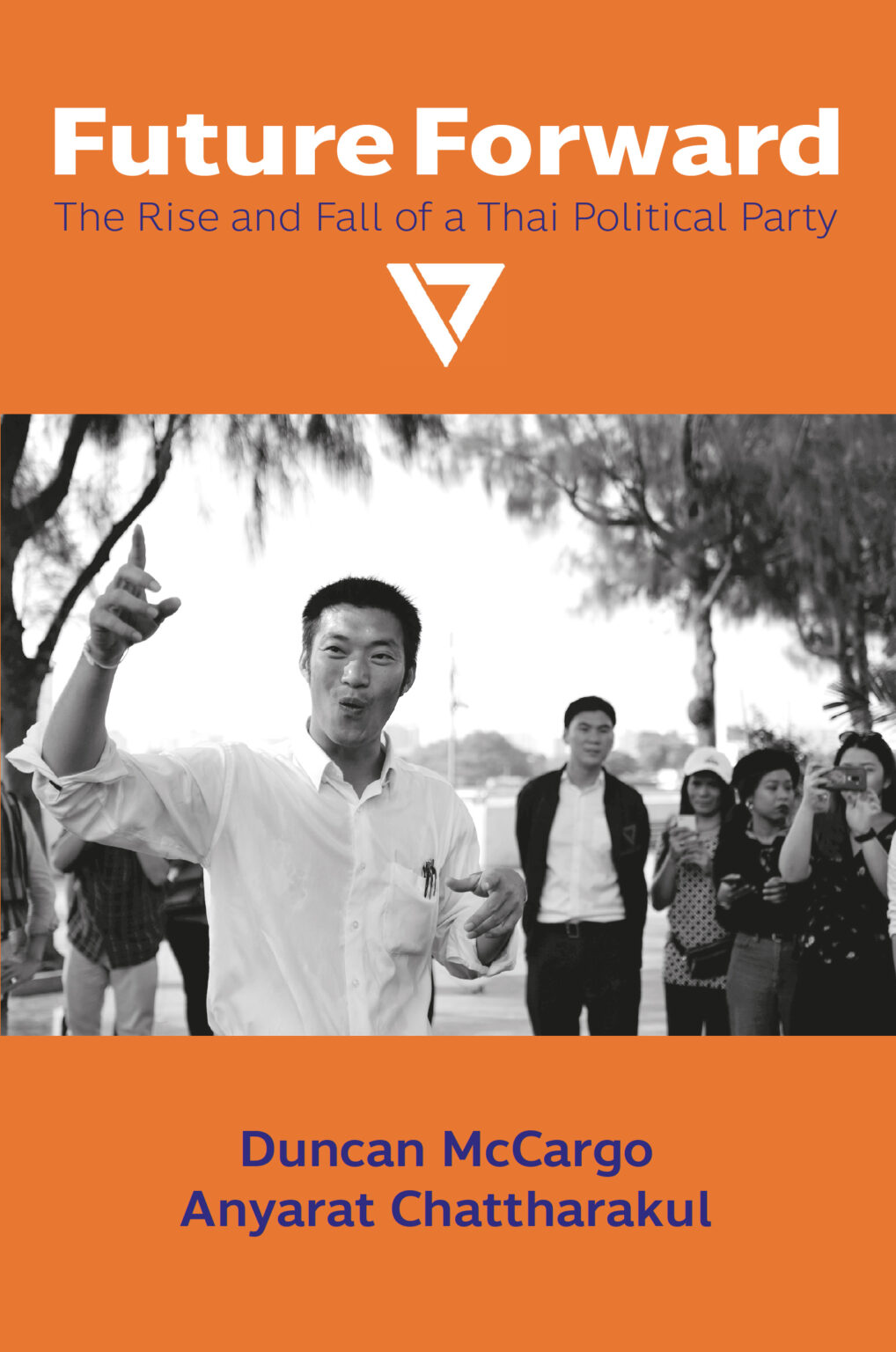 The most surprising feature of the March 2019 Thai election was the emergence of Future Forward, an upstart political party led by 40-year-old autoparts tycoon Thanathorn Juangroongruangkit. Although only founded a year before, and with minimal local roots, the party won 81 seats and became the third largest party in parliament. Future Forward was a rare attempt to break the flawed mould of traditional Thai politics.
A year later, Future Forward was dissolved and its leaders banned from politics. Thanathorn and his colleagues represented an existential threat to the Thai establishment – at least in the imaginations of the elite. Their ability to capture the zeitgeist and tap into the aspirations of digital natives and millennials feeling little loyalty to entrenched notions of Thai identity posed an immense challenge to the powers-that-be. Despite the demise of Future Forward itself, the party's success drove a significant shift in Thai politics, as seen in the remarkable rise of the youth-led protest movement over recent months.
"Future Forward: The Rise and Fall of a Thai Political Party" is a book deeply grounded in the latest academic work on Thai politics but written with the general reader in mind. At this launch event, co-authors Duncan McCargo, a leading Thai studies scholar, and Anyarat Chattharakul, an expert on Thai electoral politics, will discuss their research via Skype from Europe.
In addressing the current political situation in Thailand, they will be joined in the clubhouse by author and historian Chris Baker and political science professor Pitch Pongsawat.
The book is available at NIAS Press for £15.
Speakers
Duncan McCargo is Director of the Nordic Institute of Asian Studies and Professor of Political Science at the University of Copenhagen.
Anyarat Chattharakul is a research associate at the Nordic Institute of Asian Studies with a PhD from the University of Leeds, who works on Thailand's electoral politics.
Pitch Pongsawat, assistant professor, Faculty of Political Science, Chulalongkorn University, and columnist at Matichon Daily
Chris Baker, historian, writer and co-author of numerous books including "A History of Thailand"
This event is open to all and will be co-hosted by the FCCT, the Nordic Institute of Asian Studies (NIAS) and New York Southeast Asia Network (NYSEAN).
See the Facebook livestream at https://www.facebook.com/FCCThailand