How to Get Published in an Asian Studies Journal
Friday 5 March 2021, 16.00 to 17.30 Copenhagen time (CET)
Register here to receive Zoom link
How do you go about publishing an article in the field of Asian studies? What are journal editors looking for? Why do most journal articles make very little impact while others become instant classics? How do you deal with critical reviews and rejections? Join us for an informal discussion with Julie Chen and Hyung-Gu Lynn, in conversation with Duncan McCargo, followed by Q & A.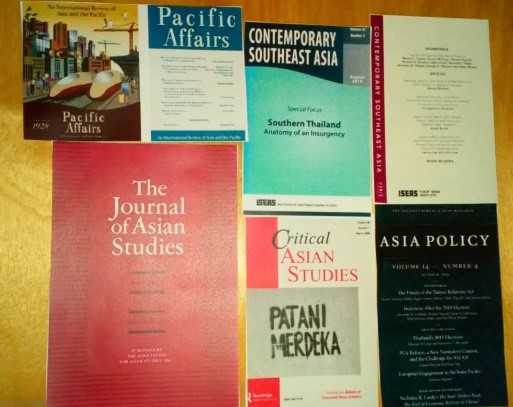 Julie Chen is a co-editor of the Chinese Journal of Political Science and recently stepped down as editor of Asian Ethnicity. She is Professor of Chinese Studies at the University of Helsinki.
Hyung-Gu Lynn is the long-serving editor of Pacific Affairs. He is the AECL/KEPCO Chair in Korean Research at the University of British Columbia.
Duncan McCargo is a former associate editor of Critical Asian Studies and the Journal of Asian Studies. He is the Director of NIAS and Professor of Political Science at the University of Copenhagen.