Public Lecture: Baul - A religious musical tradition of Bengal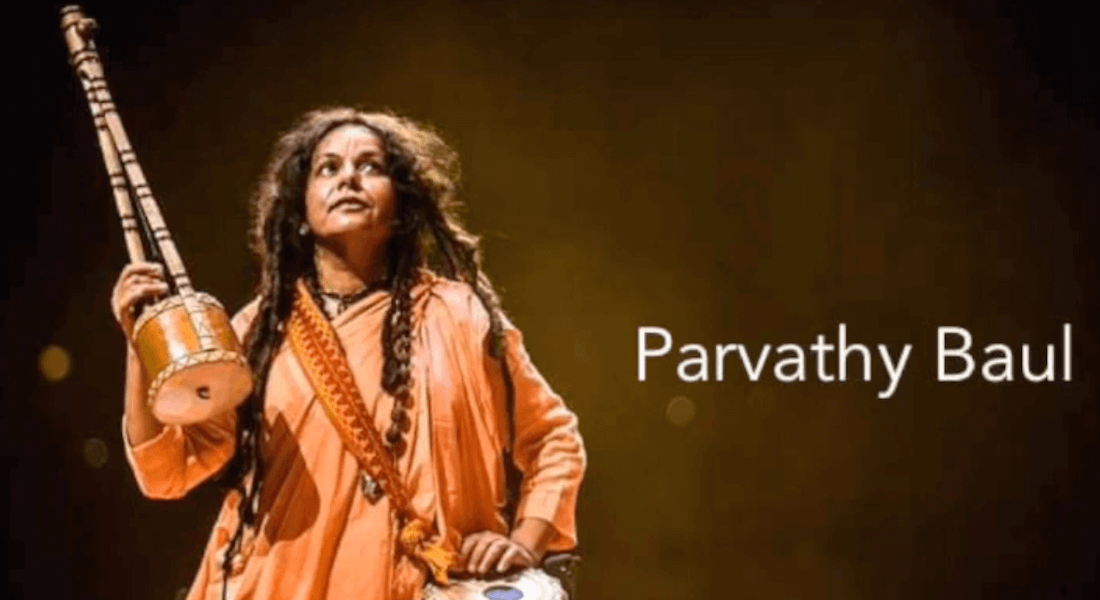 Parvathy Baul is a singer, story teller, painter and an eminent performer of Baul (a religious musical tradition of India). She was trained the traditional way by her gurus Sri Santan Das Baul and Sri Shashanko Goshai. She has been performing the art practice since her childhood over the span of thirty five years and since 2000, she has taught also internationally.
She has performed in over forty countries, including such prestigious concert halls and music festivals as the Noh Theater in Kyoto, the World Music Center in New York City, Melbourne Arts Center and the Festival of World Sacred Music in Fez, Morocco.
In 2017 she established Sanatan Siddhashram (West Bengal, India), a traditional learning space for Baul, where she currently lives, practices and teaches. She is also the founder of Ekathara Kalari (1997).
In her talk, Parvathy Baul will introduce into the many facets of the Baul tradition (e.g. its history, its meaning) showing examples from her own practice.
Practical information
Date & Time: September 22, 13.30-14.30
Location:University of Copenhagen, South Campus, room 4A.1.15 , Karen Blixens Vej 8, 2300 København
South Campus