Keynote address
10th annual ADI conference
University of Copenhagen, 18-20 June
Ran Wei, Go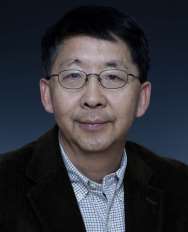 nzales Brothers Professor of Journalism, School of Journalism and Mass Communications, University of South Carolina, will give his keynote address entitled: "A Clash of Cultures? The Cultural Influence of Smartphones and Mobile Devices in Confucian Asia", as part of the 10th annual ADI Conference held at University of Copenhagen.
Asia leads the world in adopting smartphones and mobile apps. Mobile messaging apps such as Line, WeChat and KakaoTalk  have topped email and voice calls as the preferred platform for personal and business communications. Combined, users of these top three mobile apps total over one billion in Confucian Asia, which includes China, Taiwan, South Korea, Hong Kong, Singapore, and Japan. Beyond efficiency and convenience for daily necessity, Goggin (2006) argued that mobile communication technologies have assumed "growing cultural importance." Then, what is the cultural consequence of "always-on paradigm of mobile media life" (Ling & Donner, 2009) on these Asia societies with a shared Confucian cultural heritage (Gupta et al., 2002; Marko et al., 2016)? Will the emerging mobile culture of networked connectivity on a horizontal backbone infrastructure and a culture characteristic of social hierarchy and group and family-orientation collide in Confucian Asia? To a great extent, the diffusion of smartphones and mobile devices in Confucian Asia offers a valuable subject to understand the dynamic interplay between horizontal media and a hierarchical culture.
Focusing on smartphones and mobile devices in Confucian Asia, I will analyze evidence from empirical research on uses of mobile media to shed some light on these questions. Past research shows that mobile phones were used primarily in Confucian Asia for personal bonding and private conversations in their social circles (Wei, 2016); as Deuze (2012) put it, "mobile connectivity is now a powerful social differentiator" among users. The global mobile culture, on the other hand, thrives on user's participative presence, which would turn personal, intimate strong-tie-based bubbles into a mediated mobile space of global coexistence for public good (Campbell & Kwak, 2010, 2011; Liu, 2017).
Therefore, the experience of Confusion Asia in embracing smartphones and incorporating the ubiquitous mobile device in their everyday lives showcases the tension between the digital logic and the cultural logic, from which opportunities of fundamental socio-political change would unfold. The blurred boundaries between private and public space can turn mobile media as valuable tools in moments of crisis and political change (Wei, 2016; 2018). At the dawn of 5G, the pathway to build a mobile culture in Confucian Asia is suggested; insights of the dynamics of Internet-enabled mobile media and culture for other Asian countries will be discussed.
All are welcome
The lecture is part of the 10th annual ADi Conference. You can read more about the conference here.