Concept India Competences
As part of the UCPH India Action Plan, Asian Dynamics Initiative invites academic and administrative staff at UCPH working with India to participate in the course Concept India Competences. Read more...

(Photo: mckaysavage www.flickr.com)
Video podcast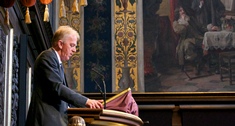 Did you miss the conference "Rising Asia, Anxious Europe" on 2-3 May? Here's a chance to see the opening with speeches by Minister for Foreign Affairs Villy Søvndal, Prorector Thomas Bjørnholm and keynote addresses by Prof. Ulrich Beck, Isabel Hilton, Prof. Wang Gungwu and Prof. Aihwa Ong.
Growth Conference

Growth: Critical perspectives from Asia, 13-14 June 2013
5th international ADI conference with keynote speakers and inter-disciplinary panels on green growth, economic growth, cultural growth and more.
Read more
Profile/Asian Dynamics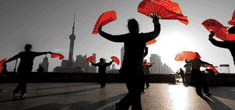 Profile/Asian Dynamics will give the reader a flavour of the wide range of research on Asia currently taking place at the University of Copenhagen.

Read more ...
Check out the new proflie magazine on China and UCPH: Profile Magazine China
Governing Difference
Ravinder Kaur and Ayo Wahlberg, UCPH are guest editors of the Special Issue of Third World Quarterly "Governing Difference: Inequality, Inequity and Identity in India and China".