4 July 2017
New Chairperson of ADI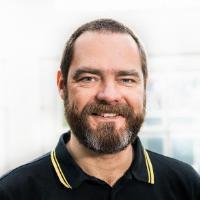 The Deans of the Faculty of Humanities and the Faculty of Social Sciences have approved the appointment of Janus Hansen, Head of Department of Sociology, as new Chair of Asian Dynamics Initiative.
Janus Hansen follows in the footsteps of Marie Roesgaard, Associate professor in Japanese studies, who has held the Chair position since 2008.
Ildiko Beller-Hann, Associate professor from the Dept. of Cross-Cultural and Regional Studies will take up the post as deputy chair.