30 May 2023
Dr Vera Skvirskaja at Afterlives of Urban Muslim Asia international workshop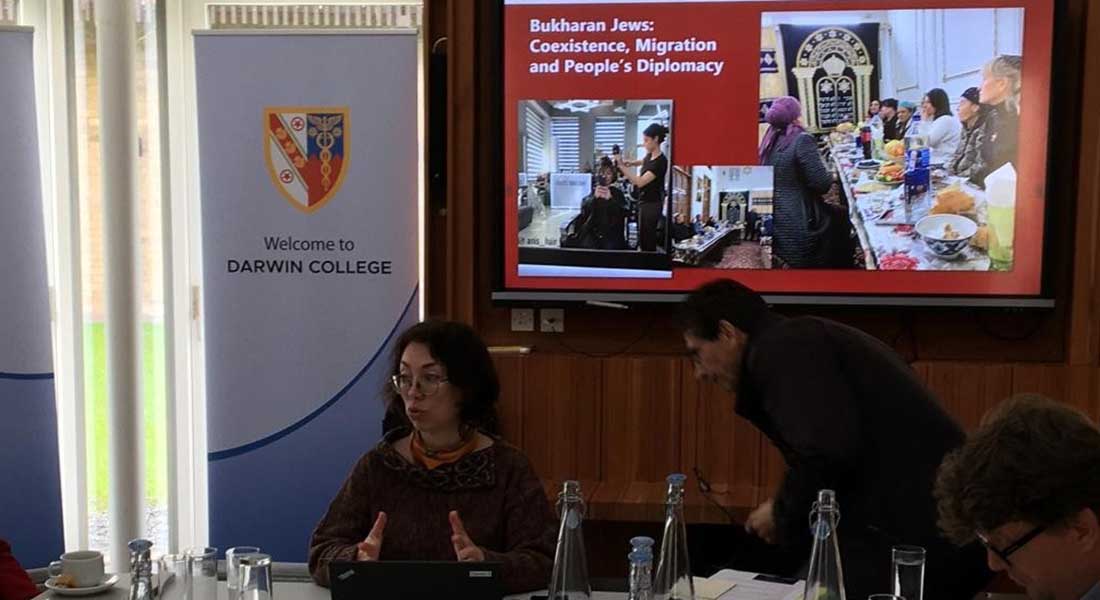 Dr Vera Skvirskaja from the Department of Cross-Cultural and Regional Studies gave a talk at the Afterlives of Urban Muslim Asia international workshop at Darwin College, University of Cambridge on Tuesday 23rd May.
In her talk, Skvirskaja focused on the Cold War and post-Cold War migration of Bukharan Jews from Central Asia to multiple destinations in the West and Middle East.
The Afterlives of Urban Muslim Asia project is an in-depth investigation of the afterlives of Muslim Asia's historic urban centres focuses on Aleppo (Syria), Bukhara (Uzbekistan), Kabul and Heart (Afghanistan), which have historically been home to sizeable communities of ethno-religious minorities, including Jews, Christians, Sikhs and Hindus. In the context of upheaval in Muslim Asia today, studies of the communities and relationships arising from the region's urban centres offer critical insights into forms of identity that transcend sectarian and national identity as well as the prospect of greater sensitivity in future interventions in the field of heritage preservation and restoration. The project explores lived and imagined connections to the historic cities of Muslim Asia through ethnographic fieldwork amongst emigrant minority and Muslim communities in London, New York, Vienna, Jerusalem, Istanbul and in the selected cities themselves (in Bukhara; fieldwork in Aleppo, Herat and Kabul is not currently feasible).
The Afterlives of Urban Muslim Asia project is funded by the Art and Humanities Research Council (AHRC), UK
For more information, see the project's main website at the University of Sussex, UK.
Topics