4 January 2021
Forbidden Memory and Rediscovered Images: Violence, Erasure, and the Cultural Revolution in Tibet 
An online discussion based on Tsering Woeser's book Forbidden Memory: Tibet during the Cultural Revolution
In the mid-1960s, a decade-long wave of political violence swept across Tibet. Red Guards burnt books, sacked temples, struggled against teachers and lamas, and outlawed cultural traditions while Communist leaders held mass rallies and military parades, replaced schools with universal political education, and organised the entire rural population into communes.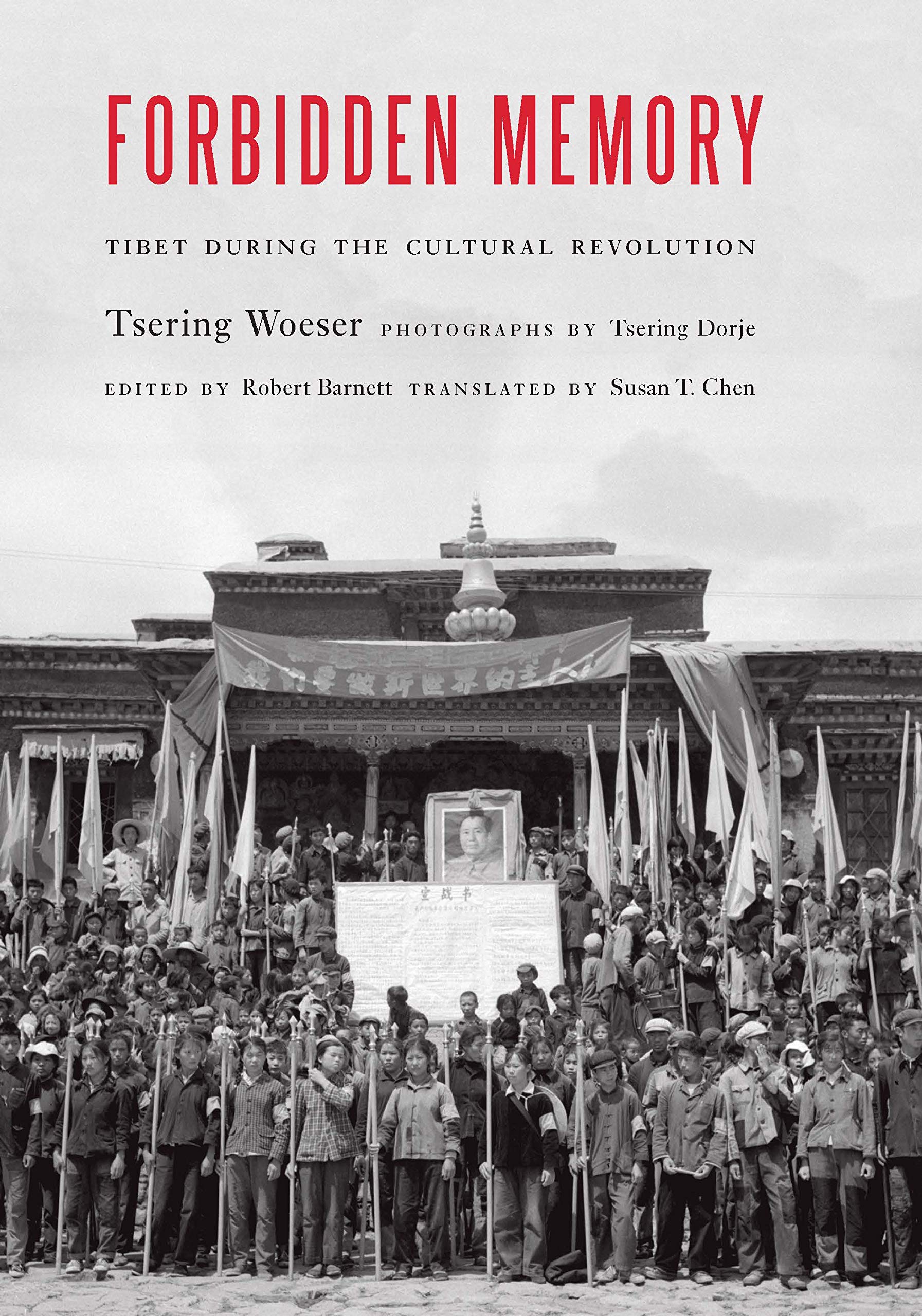 Similar drives took place throughout China, with effects that rippled across Asia and the world. But for 40 years not a single image emerged showing the violence in Tibet, and discussion of that epoch is still banned there. In 2006, however, the leading Tibetan poet and essayist Tsering Woeser published a book in Taiwan containing three hundred photographs taken by her father, discovered only after his death. These, the only visual record of the violence of the Cultural Revolution in Tibet, have now been published in an English edition, Forbidden Memory, together with Woeser's study of the photographs and her interviews with survivors.
This joint ADI-Inalco event brought together historians and social scientists studying modern China, Xinjiang, Japan, India and Tibet with the author and editor of Forbidden Memory to discuss political violence, photography and historical erasure by successor states. Why do such traumatic events get forgotten? Can they be remembered without images? Is violence in a minority area, even when perpetrated by members of that minority, morally different from that when carried out by a dominant ethnic group? Does remembering violence help deter its repetition?
Moderator and discussant:
Ravinder Kaur, Associate Professor of Modern South Asian Studies, University of Copenhagen, historian of modern India.
Video message:
Tsering Woeser, poet and essayist based in Beijing, author of Forbidden Memory.
Speakers:
Françoise Robin, Professor of Tibetan language and literature at Inalco (National Institute of Oriental Languages and Civilizations), Paris, scholar of contemporary Tibetan literature and film.

Sebastian Veg, Professor of intellectual history of 20th century China at the EHESS (School of Advanced Studies in Social Sciences), Paris, expert on Chinese intellectual history and politics.
Rune Steenberg, Researcher at the Sinophone Borderlands project, Palacky University, Olomouc, Czech Republic, social anthropologist focusing on Uyghur society and culture.
Michael Lucken, Professor of History, Art and History of Art of Japan at Inalco, and leader of Inalco project on mass violence and trauma in East Asia.
Robert Barnett, Professorial Research Associate at SOAS, London, and former Director of Tibetan Studies at Columbia, writer on modern Tibetan history and politics.
The book: Forbidden Memory: Tibet in the Cultural Revolution. By Tsering Woeser, with photos by Tsering Dorje. Translator: Susan T. Chen. Edited and introduced by Robert Barnett. University of Nebraska Press, 2020, 448pp and 345 photos with online glossaries and index. 
The event took place on 17 December 2020 and was organized by IFRAE, Inalco (Paris) and Asian Dynamics Initiative, University of Copenhagen in collaboration with NIAS - Nordic Institute of Asian Studies
Interview

In November 2020 Robert Barnett and Susan Chen talked to Tsering Woeser about her book and her father's photographs @China Channel, Los Angeles Review of Books.
Read the full interview here: Red Guards in Tibet