18-19 June - Asian Dynamics Initiative - University of Copenhagen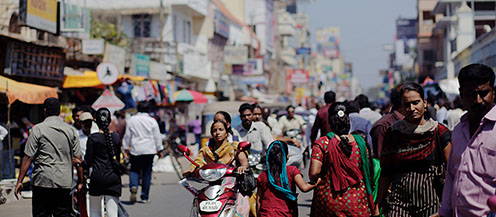 The 11th annual ADI conference continued the tradition of investigating Asian intra-regional and transregional connectivities. The multi-directional movement of people, ideas, things and technologies across space and time produces ever-changing configurations of human relationships, knowledge systems, and power relations. Through a focus on multiple connectivities and their impact on human perceptions, actions, knowledge paradigms and the material world, the conference expanded further understanding of the historical and contemporary significance of Asia in global contexts.
Welcome by Mikkel Vedby Rasmussen, Dean of The Faculty of Social Sciences
Keynote speakers
Professor Dr. Dagmar Schäfer, Director of the Max Planck Institute for the History of Science, Berlin
Professor Kajri Jain, Department of Visual Studies, University of Toronto
Professor Eric Tagliacozzo, Department of History, Cornell University
The conference also featured panels and roundtables on a range of themes as well as a PhD workshop on The Asian City
The conference took place at the South Campus of the University of Copenhagen, Njalsgade 120, 2300 Cph S.
Organising Committee
Ildiko Beller-Hann, Dept of Cross-Cultural and Regional Studies
Trine Brox, Dept of Cross-Cultural and Regional Studies
Jørgen Delman, Dept of Cross-Cultural and Regional Studies
Janus Hansen, Dept of Sociology
Ravinder Kaur, Dept of Cross-Cultural and Regional Studies
Peter Marcus Kristensen, Dept of Political Science
Jakob Roland Munch, Dept of Economics
Marie Roesgaard, Dept of Cross-Cultural and Regional Studies
Oscar Salemink, Dept of Anthropology
Sarah Swider, Dept of Sociology
Ayo Wahlberg, Dept of Anthropology
Marie Yoshida, Asian Dynamics Initiative
Sponsors
The conference has received support from
ØK's Almennyttige Fond  |  
EAC Foundation