3 September 2020
Buddhism and Business: Merit, Material Wealth and Morality in the Global Market Economy
Edited by Trine Brox and Elizabeth Williams-Oerberg, University of Hawai'i Press, 2020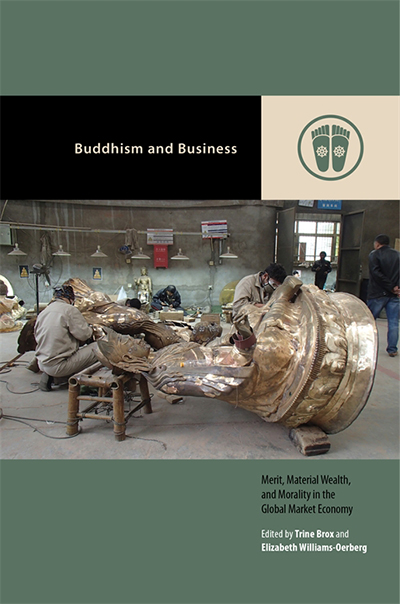 Although Buddhism is known for emphasizing the importance of detachment from materiality and money, in the last few decades Buddhists have become increasingly ensconced in the global market economy. The contributors to this volume address how Buddhists have become active participants in market dynamics in a global age, and how Buddhists and non-Buddhists alike engage Buddhism economically. Whether adopting market logics to promote the Buddha's teachings, serving as a source of semantics and technologies to maximize company profits, or reacting against the marketing and branding of the religion, Buddhists in the twenty-first century are marked by a heightened engagement with capitalism.
Read more about the book and the contributors on the publisher's website.
Trine Brox and Elizabeth Williams-Oerberg are based at the Department of Cross-Cultural and Regional Studies and direct the Center for Contemporary Buddhist Studies.