19 November 2020
Future Forward: The Rise and Fall of a Thai Political Party
Duncan McCargo and Anyarat Chattharakul, NIAS Press, 2020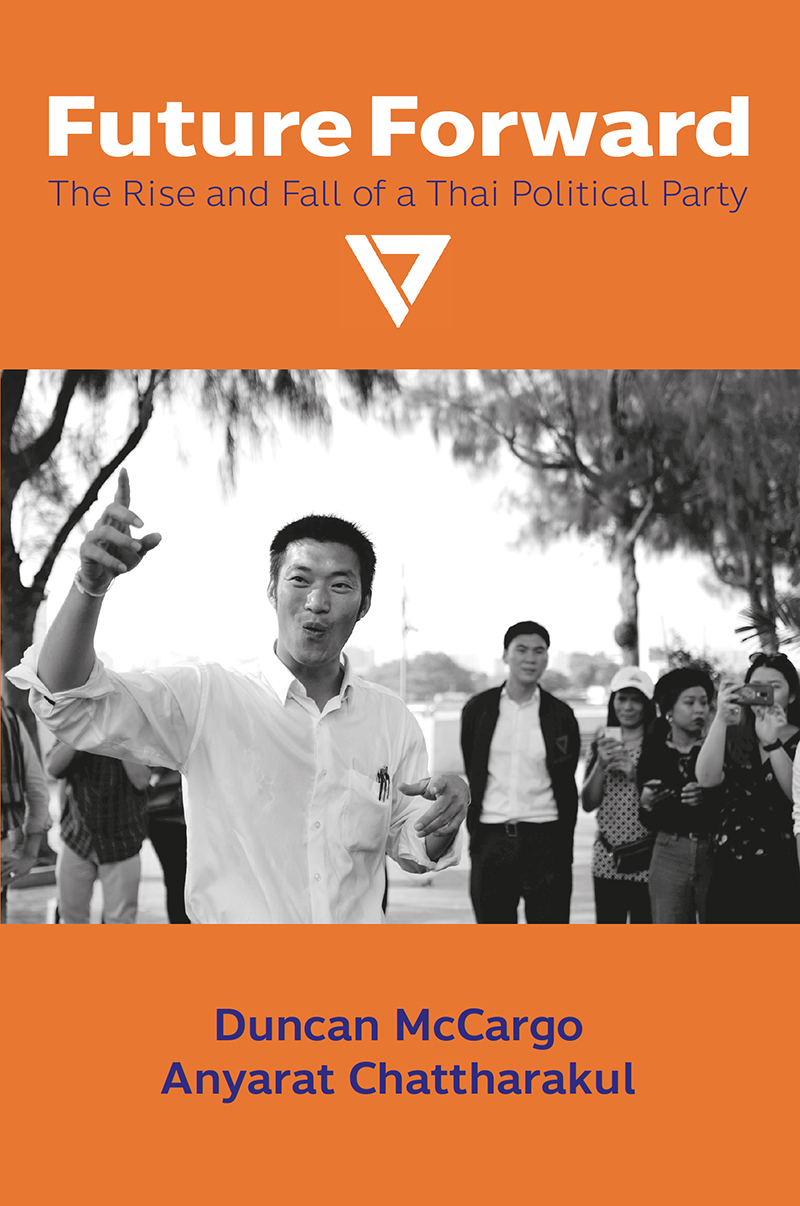 Thai politics have been intensely polarized since demonstrations against the government of then prime minister Thaksin Shinawatra began in 2005. Conservatives aligned with the military and monarchy are pitted against critics of the establishment supporting a more open political order. In the election of 24 March 2019, this pattern was broken by the emergence of Future Forward, an upstart political party led by 40-year-old autoparts tycoon Thanathorn Juangroongruangkit. Although only founded a year before, and with minimal local roots, the party won 81 seats and became the third largest party in parliament. Future Forward was a rare attempt to break the flawed mold of Thai politics. 
This is the first book to examine the most interesting new force to emerge in Thai politics for two decades, one also exploring the wider dynamics of political leadership, party formation and voter behavior in a society where popular participation has been largely suppressed since the 2014 military coup. Based on exclusive interviews with party leaders and a wide range of Thai-language sources, it examines how Future Forward succeeded in mobilizing so much electoral support, whilst also arousing intense hostility from the conservative forces demanding its dissolution.
Read more on NIAS Press' website.