Asiensatsning > Aktiviteter > Kalender > Arkiv > Transnational Man
Transnational Man: the life and trial of Cho Un Kuk, war criminal
Guest lecture by Robert Cribb
In August 1946, a Korean man, Cho Un Kuk, stood before a British war crimes court in Singapore, charged with ill-treatment of Allied prisoners of war on the Thailand-Burma Railway. With him in court were seven other Koreans, a Japanese lieutenant and a Japanese sergeant major. Cho and his Korean co-defendants had been among thousands of Koreans recruited by Japanese authorities for service as camp guards in Southeast Asia.
Many Allied prisoners regarded the Korean guards as more brutal than Japanese soldiers. Cho was found guilty and sentenced to fifteen years in prison; several of his co-defendants were sentenced to death.
Cho's life, partly revealed in the trial record and in subsequent reviews of his sentence, reveals unexpected complexity, including a pre-war sojourn in India. His trial gives a glimpse of the complex position of Koreans in the Japanese imperial project.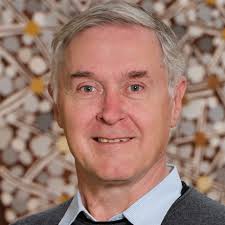 Robert Cribb is Professor of Asian History at the Australian National University. His research focuses on national identity, mass violence, historical geography and environ-mental politics, especially in Indonesia.
His most recent book, Japanese War Criminals: the search for justice after the Second World War (Columbia University Press, with Sandra Wilson, Beatrice Trefalt and Dean Aszkielo-wicz) was recently awarded the New South Wales Premier's History Award for General History, which is Australia's leading award for history writing.
Robert Cribb was director of NIAS from 1997 to 1999.