Deciphering the meantime in an era of climate change
Keynote address by Jonathan Rigg
30 June, 11:15-12:15 CEST
Zoom and Auditorium 23.0.50, South Campus, University of Copenhagen

In the meantime: 'while something else is being done ...'
We may be living in a climate emergency, but climate change mostly lies in the future. What happens in the meantime, and what does the meantime mean for the future? Not of Asia or Africa as continents or collections of countries, but for the people of Asia and Africa.
Drawing on my own work on agrarian change and rural livelihoods in Asia, in this paper I want to consider the intersections between (theories of) agrarian change over the longue durée, farmers' actions in the meantime, and climate futures. This will in part be a methodological reflection as to what we do with the meantime; partly an engagement with theories of change that are tacitly embedded in the historical experience of other continents; but also an attempt to bring the meantime into conversation with a modelled future, thus revealing the gaps and inconsistencies in taking a predictive approach to climate change.
The starting point for engaging with these intersections and the questions that inform them will be three farming households, in Laos, Thailand and Vietnam. These households will be the dramatis personae for the narrative, enabling me to decipher the meantime in an era of climate change.
---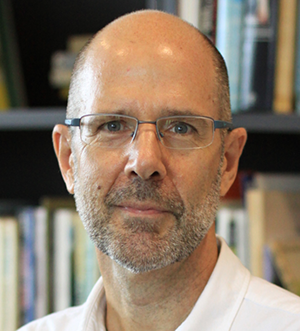 Jonathan Rigg is Professor and Chair in Human Geography at the University of Bristol. His interest in processes of human transformation in Asia has led him to work on migration and mobility, rural-urban relations, livelihoods, coping and resilience, hazards and disasters and, more broadly, rural development. This began with work in Thailand and Laos, but has since extended to Nepal, Sri Lanka and Vietnam.

Jonathan Rigg is one of three keynote speakers at the conference "Asia and Africa in Transition", University of Copenhagen, 28-30 June 2021. 
---
Recording of the keynote address