Emerging Economies, International Order and International Law: Continuities, Changes and Challenges 
Keynote address by Uche Ewelukwa Ofodile
28 June, 18:00-19:00 CEST
Zoom and Auditorium 23.0.50, South Campus, University of Copenhagen
The world order is undergoing a fundamental transformation both in terms of who are the influential players and in terms of what governance norms should underpin this order. Countries in Africa and Asia are also going through serious and sustained changes of their own. Some of the most remarkable changes in Asia and Africa in the past decade include the phenomenal development of national economies, increased regional integration, the rise of emerging market multinational companies, and the deepening of Asia-Africa economic relations. Against the backdrop of worrying food and nutrition insecurity in Asia and Africa and with a focus on two fields of law – International Investment Law and 'Business and Human Rights' – I hope to look at what the transitions in Asia and Africa mean for international order and international law. More than anything, my presentation raises important questions that should be asked about encounters between emerging economies and international law and the quality and health of South-South economic relations. For example, what is the role of law, including international law, in South-South economic relations? In their economic relations, are emerging economies conforming to the norms and standards established by Western states or are they changing these norms in fundamental ways? How should countries in Africa and Asia respond to perceived normative and policy gaps in global governance? 
---
Professor Uché Ewelukwa Ofodile, S.J.D. (Harvard)
E.J. Ball Professor of Law
University of Arkansas School of Law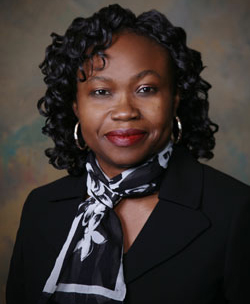 Professor Uché Ewelukwa Ofodile holds the E. J. Ball Endowed Chair at the University of Arkansas School of Law and is an Affiliated Professor, African and African American Studies, at the University of Arkansas' J. William Fulbright College of Arts and Sciences. She is also a member of the faculty of the LL.M. Program in Agricultural and Food Law at the University of Arkansas School of Law and previously held the Arkansas Bar Foundation Professorship at the same school.  Professor Ofodile's teaching, research, and scholarship focuses on international investment law, international trade law, intellectual property law, international dispute settlement, agriculture and food law, corporate social responsibility, as well as technology and the law. Professor Ofodile has taught and delivered lectures at many universities around the world. She is the recipient of numerous fellowships and awards including awards from the Carnegie Council on Ethics and International Affairs, the American Bar Association Section of International Law, the Academy on Human Rights and Humanitarian Law at American University Washington College of Law, Harvard Law School, the Albert Einstein Institution, the British Council, and the International Federation of Women Lawyers (FIDA–Nigeria).
Professor Ofodile has advised numerous governments, international organizations, business, and nongovernmental organizations on issues relating to international trade and investment, artificial intelligence, intellectual property, food/nutrition security and corporate social responsibility. She is on the Editorial Advisory Committee of International Legal Materials a publication of the American Society of International Law that serves as a widely recognized archive of international law documents for a diverse, global community of legal scholars, government officials, private practitioners, and institutions. She also currently serves as a Book Review Editor for The Law & Practice of International Courts and Tribunals a leading peer-reviewed journal on international adjudication. Professor Ofodile is an active member of the American Bar Association Section of International law and has served the organization in numerous leadership positions including as Co-Chair of the International Investment and Development Committee, Co-Chair of the Committee on Corporate Social Responsibility, Vice-Chair of the International Intellectual Property Committee, Senior Advisor to the Human Rights Committee, and as a member of the Steering Group of the Anti-Corruption Committee. She has also served as the Secretary-General of the African Society of International Law.
Professor Ofodile has authored numerous book chapters, articles and essays. Her articles have appeared in numerous journals including Michigan Journal of International Law, Vanderbilt Journal of Transnational Law, Yale Journal of Law and Development, International Legal Materials, The International Lawyer, Transnational Dispute Management, UC Davis Law Review–Online, and other refereed and policy-oriented journals.  She has two published monographs: Kenya-United States Free Trade Agreement: A Legal Analysis (2021) and Bilateral Treaty Reform and Regional Development: A Review of International Investment Agreements in East Africa (2020). She is currently working on two books, Legal Aspects of China-Africa Trade and Investment (forthcoming 2022, in Oxford University Press) and Business and Human Rights in Africa (forthcoming 2022, in Routledge).